---


NB - Richard Saunderson of Bucknall, Woodhall Spa. Recently applied for Society Membership - please send us a valid email address.
---
Lenton Times Issue 38
Available NOW as a PDF Download - incorporating colour images where available

Featuring
The 1944 Wollaton Park Show & 'Peggy' Gadsby, Professional High Diver - The Highfield Estate & the Lowe Family: A Brief Overview - Sir Jesse Boot and the Origins of Highfields Park - The Second World War & Civil Defence in Lenton - The Drives' Contribution to WWII Air Raid Precautions - Wartime Memories of Lenton - Our Sponsor's Story: Nottingham Croquet Club - The Cooke Family and their Business
---
Lenton Local History Society - Electronic Membership
Electronic Membership for 2018 provides: an electronic download in pdf form of this year's Lenton Times - electronic downloads of the Lenton Messenger - a little research on your behalf at Nottinghamshire Archives

Click here for details
---
Nottingham at War: 1914-1919 & Lenton: A Suburb's Sacrifice
In the 1990s the Society established a project to learn more about the Lenton men and women who died as a result of the First World War.

It has now culminated in a new publication entitled Nottingham at War: 1914-1919 & Lenton: A Suburb's Sacrifice, published by Lenton Times in association with Leen Editions.
Special Offer for 2018
---
Website Revamp
We are currently changing the way the website looks. To see what the new version of the Greenfield Street looks like click here.

The revised pages will be added to the site bit by bit and will take several months to complete. However it may mean that anyone who has links to a particular page may need to repoint to the revised version.
---
Lenton Times Back Copies
We have revamped all the pages relating to Lenton Times backcopies. There is now one index which will link you to a separate page for each issue.

Issues No.1 - 7 have now sold out. So we are providing access on the website to all the articles that were included in these particular issues.

Special Offer now available
---
Can You Help Us?

* Lenton Church Athletic Football Club *
---
Lenton Gallery
Shows photographs of the Lenton, Dunkirk & Wollaton areas Past and Present
---
The Lenton Listener
Selected articles from the magazine produced for Lenton Community Association between 1979 and 1988
---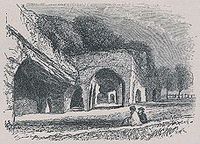 A review of
The History of the Parish and Priory of Lenton
by John Thomas Godfrey - 1884
The book was reviewed in the Nottingham Daily Express and published over four issues during December 1884 to January 1885
To read the review click here
---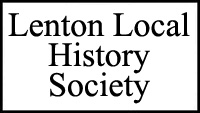 Lenton Local History Society
General information about the Society, current programme of events and contact details
---
Research at the National Archives, Kew
Professional help offered for those wishing to access material from the National Archives
---